Different Ways of Digital Marketing Options
Does old school marketing still exist? In this age we live in, if you are not digital, you are almost literally non-existent. Thinking of business marketing, nothing works more than what's digital. Here are some digital marketing options you must adopt now.
Search engine optimization
More than 90% of internet users use search engines for various purposes. When we look for anything in search engine like Google or Bing etc, we get page results & usually a person gets the desired information in first few pages itself if the information is relevant and proper Search Engine Optimization is done. SEO helps a particular website to move up in ranking.
Modern era Search engine like Google is technically very advanced and people's dependency on search engine is growing at a very high rate. In metropolitan cities like Delhi, Mumbai, Chennai, Bengaluru, the number of users are very high and so is the scope of search engine marketing. Local businesses are getting good benefit from search engine marketing.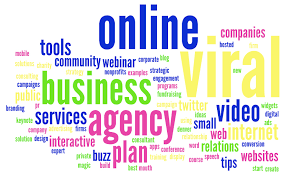 The sponsored links that show up on top of a search result is a perfect example. Integration of technologies like GPS, GPRS with internet is also a key. When we search something, we get results that are close to our location. Eg: If we simply search grocery store on Google, we will get results that are near our current location.
Social media's growing popularity and consistently increasing user base makes it a very effective marketing tool. Apart from social media marketing through company pages and groups, we see random but related advertisements on Facebook.
That is what running a social media campaign is. Individuals and small businesses are getting high benefits out of these marketing tools because social media helps them to reach the right kind of audience at a much lower cost and time. Unlike a newspaper advertisement which is costly & less productive, social media marketing stands as an alternative to many mediums of advertisements.
Professional media marketing
Professional media marketing is a new trend & it works somewhat similar to social media marketing. Professional networks like LinkedIn, Google Plus etc are useful tools of professional media marketing, Companies and offices dealing with services like recruitment, Technology, software etc get maximum benefit from professional media marketing.
E-mail is one of the most widely used marketing tools. E-mail was developed for official & encrypted communication via internet but today it's being used for many purposes like Advertisement, publicity & promotion etc. There are many professional digital marketing companies that can provide bulk email services.
---
Subscribe to our blog to read more about latest Digital Marketing News and Updates. 
Get your website audited for free by our Experts.
Does old school marketing still exist? In this age we live in, if you are not digi...