How to boost Online Sales for Valentine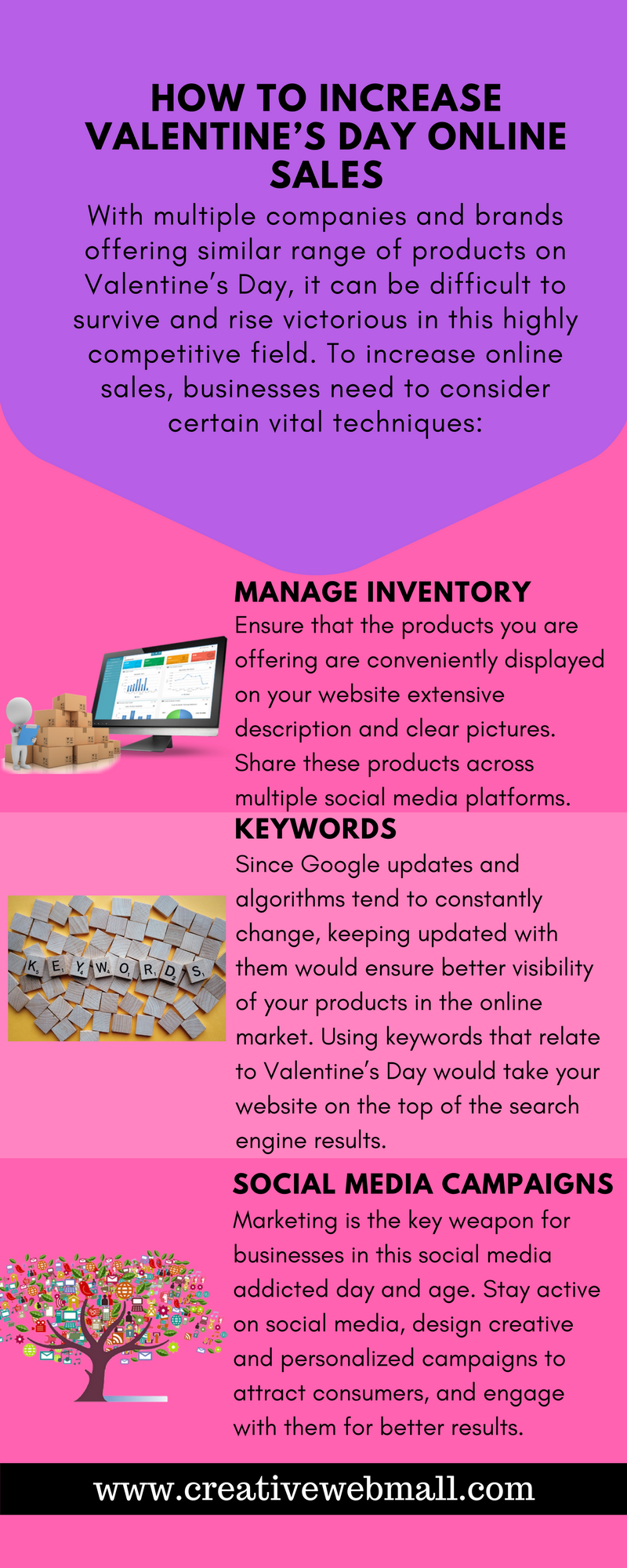 Best SEO Company in India – Digital versus Traditional Marketing
HOW TO INCREASE VALENTINE'S DAY ONLINE SALES
With multiple companies and brands offering similar range of products on Valentine's Day, it can be difficult to survive and rise victorious in this highly competitive field. To increase online sales, businesses need to consider certain vital techniques:
MANAGE INVENTORY
Ensure that the products you are offering are conveniently displayed on your website extensive description and clear pictures. Share these products across
multiple social media platforms.
KEYWORDS
Since Google updates and algorithms tend to constantly change, keeping updated with them would ensure better visibility of your products in the online market. Using keywords that relate to Valentine's Day would take your website on the top of the search engine results.
SOCIAL MEDIA CAMPAIGNS
Marketing is the key weapon for e businesses in this social media rich addicted day and age. Stay active on social media, design creative
and personalized campaigns to attract consumers, and engage with them for better results.
Best SEO Company in India – Digital versus Traditional Marketing HOW TO INCR...