How a landing page should be designed?
Articulate your core value proposition in a visible short sentence that will immediately let propspective customers know whether to buy from you or not.
1) A call to action form above the page fold.
Did you know that, web users spend 80% of their time looking at the content above the page fold.
2) Trust elements like a video testimonial, feedbacks from clients.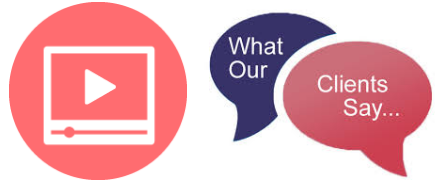 Did you know that, 70% of website users will check out product reviews or ratings before making a purchase.
Conversion rates increase by 64% when testimonials were moved closer to the offer sections.
63% of consumers are more likely to buy from a website that has product reviews and ratings.
3) Enable Conversion Tracking
4) The closing argument call to action statement
Did you know that, call to action targetted to user had a 42% higher view to submission rate than call to action that were same to all visitors.
5) Redable text and content
Short Sentences
Use only a few specific meaningful words to get your message across/
Use Bullets
When we use bullets than paragraph, to showcase data, 83% marketers have seen a positive impact.
Benefits
Focus on benefits of your product than features
Did you know that, there is 38% increase in conversions when we use lesser words to convey the message.