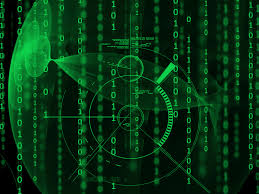 With advancement in technology and businesses entering the digital world, the traditional modes of marketing are also getting replaced by digital strategies. Thus, businesses are moving from traditional tools such as print ads, business cards, posters, brochures, and so on to social media marketing, websites, YouTube videos, and so on. This has risen to the point that apparently over the last year traditional marketing has fallen by about 160%. Here is why you should also switch to digital practices for promoting your business:
Cost-effective
As opposed to investing in Yellow pages or radio and television ads, online marketing requires very little cost.
Wider Platform
Various online platforms offer for a wider reach for any business as opposed to local traditional methods. One can thus reach an audience in any part of the world digitally with much less cost. Optimization tools such as Search Engine Optimization further ensures that you maintain your ranking on popular searches and reach the target audience faster.
Engagement
While traditional tools merely inform one about the services, social media channels provide the opportunity for businesses to engage and interact with their prospects, followers, and clients and get their instant feedback. Newsletters further keep subscribed customers updated about any new products or services launched by you.
Transparent Results
Another great advantage of digital marketing is that you can clearly calculate the results of your strategies by looking at the change in the number of visitors to your website or its subscribers and followers.
These aspects make digital marketing strategies a great replacement to the traditional means of spreading the word about one's products and services. This modern practice is more viable, cost-effective, and accountable than other older methods. Thus, take your business online and get effective results on marketing strategies.
---
Subscribe to our blog to read more about latest Digital Marketing News and Trendz
Get your website audited for free by our SEO expert