Digital marketing, especially the content marketing, has already entered its golden period which is expected to grow more in the near future. According to experts, 2018 is going to be a great year for content marketers. Original and unique content will benefit organizations of all kinds. What changes to expect in content marketing next year? Here are they:
Content Isn't Just About Blogging
Earlier, writing blogs being a part of content marketing was considered a huge thing to grab attention of online readers. It was accepted by both customers and Google. In 2018, there will be more than just blogging when it is about online marketing through content. But even the next year, focus of content marketing will be quality.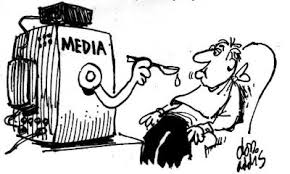 More Tricks To Consume Content
Google Home and the Amazon Echo are going to be new terms for content marketers to come with a new online marketing method. Next year, there will be the entry of voice-activated apps that will allow customers to know about the company's content even when they don't have screen to read it.
Content For Micro-moment
Micro-moment is a special type of consumer behavior termed by Google in 2015. Here, companies or digital marketing service provider they have hired are needed to create content for every stage of the sales funnel.
These are some of the upcoming trends in content marketing which are supposed to turn the market of digital marketing. Organizations that will adopt these changes and design their marketing strategies according to that will get desired results. To stay updated with these changes and apply them in real, services of experienced digital marketers like Creative Digital Marketing Agency India should be taken. The company has experienced experts who use latest marketing tricks to stay ahead of competitors.
---
Subscribe to our blog to read more about latest Digital Marketing News and Trendz
Get your website audited for free by our SEO expert